New Director Appointed
Published: 3 December 2021
QuantIC is pleased to announce that Dr Sara Diegoli has been appointed QuantIC Director. Sara will start her new role at the beginning of January following the retirement of the current Director, Professor Steve Beaumont.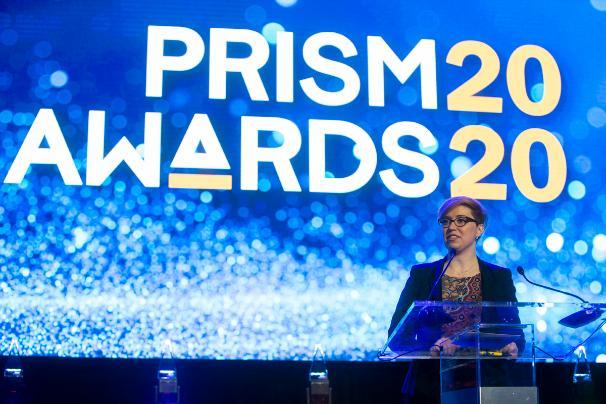 Prof Miles Padgett, QuantIC Principal Investigator said: "Sara has been closely involved with the QuantIC project from the outset; she was instrumental to the assembly of the original QuantIC bid and has been part of the Hub leadership team since inception. Thanks to her experience as QuantIC Hub Manager and more recently QuantIC Associate Director, she brings in depth technical, strategic, and operational knowledge of the project to her new role."
In response to her new appointment, Sara said "This is a terrific opportunity, and I am really excited about this new challenge. QuantIC has a great community spirit. As I step into this new role, I am thankful that I can count on the most amazing and committed group of people that I have ever had the privilege of working with".
In addition to her commitment to QuantIC, over the past five years Sara has been working on a broader range of strategic research and innovation initiatives, leading several high-profile projects including the development of the vision and fundraising for the Clyde Waterfront Innovation Campus and the recently announced Centre for Quantum Technology at the University of Glasgow.
Talking about the current Director, Prof Steve Beaumont, she added: "I have worked closely with Steve for the past seven years and I am acutely aware that I have some enormous shoes to fill. That awareness naturally comes with a lot of pressure. I look forward to bringing my own leadership style to this role and I will channel that pressure into even more energy, focus and determination to succeed".
Prof Beaumont said: "Sara's appointment will provide continuity at a time when the Hub faces up to the internal and external mid-term reviews and will bring renewed energy and leadership towards the assembly of a new vision for QuantIC, as the Hub set its planning horizon beyond the end of its current funding in November 2024. I wish Sara and QuantIC every success for the future".
---
First published: 3 December 2021