Meet QuantIC's new Director – Sara Diegoli
Published: 10 February 2022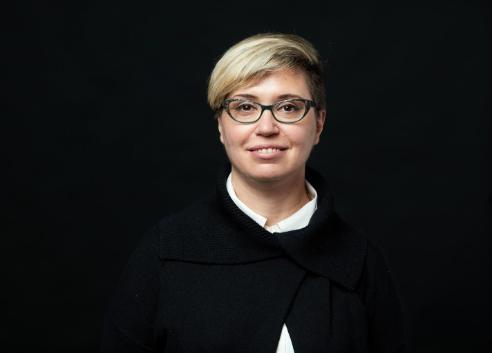 Sara you were appointed Director of the QuantIC Hub in January, can you tell us about your career to date?
After my degree in chemistry, I left Italy and I came to the UK in 2003 to study nanotechnology at the University of Birmingham. I obtained my PhD and worked as a research associate for a few years before embarking in a Technology Transfer Fellowship. During my fellowship I realised that I was far more interested in aspects of research commercialisation and entrepreneurship that in pursuing an academic career.
My first role brought me to Scotland where in 2008 I was appointed Business Development Manager for the Scottish University Physics Alliance and later Research and Business Development Manager for the College of Science and Engineering at the University of Glasgow. My involvement with QuantIC dates back to 2013, when I worked alongside Professor Padgett on the original application. When Professor Beaumont joined as Director and the QuantIC team was assembled, I was appointed Programme Manager and later promoted to Associate Director in 2020.
Beyond QuantIC, I have also work on strategic projects on behalf of the University of Glasgow; I led the assembly of the vision and fundraising for the Clyde Waterfront Innovation Campus and the establishment of the recently announced Centre for Quantum Technology at the University of Glasgow.
What inspired you to apply for the Director position in QuantIC?
I have been part of the QuantIC team since 2014 and given my role as Associate Director for the project it felt like the right next step for my career. I am very proud of what we have achieved so far, and I committed to the continued success of the project.
What do you think your biggest challenge will be in delivering the programme?
The COVID-19 pandemic hit the UK at the very beginning of the second phase of QuantIC and our team has been battling lockdowns and restrictions for the first 2 years of the programme. This has been a remarkably difficult time for everyone but especially for our early career researchers, who have been deprived of opportunities for collaboration, networking, and career development.
Our community has been rising to the challenge with remarkable resilience and determination and I am immensely proud of what we have achieved, despite the setbacks that we have suffered as a sector. With the backdrop of continued uncertainty over the COVID-19 pandemic and our project approaching its mid-term review, the biggest challenge for me is to maintain momentum and coherence in the programme and ensure we reconnect both as a community and with our external users and stakeholders.
What is your vision for the next 3 years of QuantIC?
My vision for QuantIC has remained unchanged from the outset: delivering quantum imaging technology in the hands of users and developing capabilities for the benefit of the UK. I will continue working with our team and with external partners and stakeholder to realise this vision.
Since its establishment, the National Quantum Technology Programme (NQTP) has been working very much in a technology push mode. This was the appropriate approach as we were leading the way in translating discovery science and developing new technology with unproven applications in a wide range of sectors. As the technology continues to mature, supply chains emerge and industry becomes increasingly aware of the applications and more involved, it is paramount that our approach reflects that. As a result the programme as a whole needs to rebalance its approach between technology push and industry pull. The emergence of a stronger industry voice and the emergence of industry-led initiatives will provide the use cases and application focus. I am looking forward to working with our partners and stakeholder to help shape the next phase of the programme.
What does "being a good leader" mean to you?
A lot of the times leaders are associated to attributes such as strength, confidence, courage, grit, and resilience against adversity. Although these are all excellent qualities, I feel other important aspects are sometimes overlooked. By doing so there is a risk that this stereotypical image of what a leader "looks like" is preventing a far more diverse and inclusive model of leadership. In my experience successful leadership has often more to do with the ability of building a shared vision, enabling effective communication, implementing participative decision making, leveraging strength in the team, motivating people by nurturing their talent, rewarding their efforts and understanding their goals, being transparent, open and honest. Far from the image of "lonely at the top", more and more organisations are discovering the power of participative leadership and how effectively leveraging the knowledge, skills and experience of the whole team provides with far more informed and relevant decision making.
Women in STEMS subjects are the minority. What is your experience of working within the NQTP as a woman and what advice would you give to other women?
There are still massive diversity challenges in STEM, spanning many aspects, not only gender. Building diverse role models and challenging hard-wired stereotypes is in my view the only way forward. A lot has changed in the past few years but we have a very long road ahead of us. Personally, I would like to see far more investment at a national level, and in the NQTP, devoted to nurturing the careers of early career researchers that are in under-represented groups.
Who is Sara outside of work?
I am a food lover and an outdoor enthusiast. I divide my time between hillwalking, climbing, canoeing, and sailing with my husband. We have climbed 80 of the Scottish Munros and have pledged to complete them all for charity Cats Protection Glasgow. This is a charity that is particularly close to our hearts as we have rehomed several cats over the years. Before the pandemic struck, our holidays would have been spent climbing in the Italian Dolomites with friends. More recently we have taken up sailing and are enjoying exploring the West Coast of Scotland waiting for the opportunity to explore the warmer waters of the Mediterranean later this year.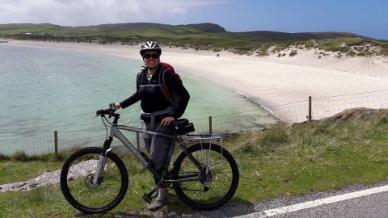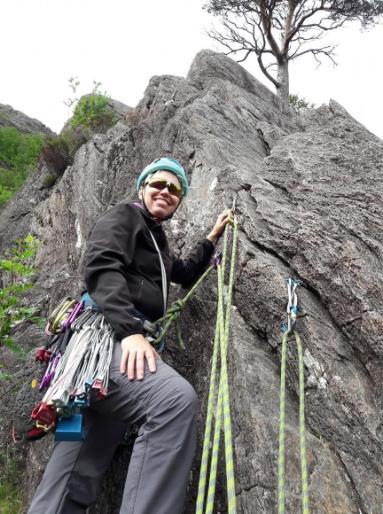 ---
First published: 10 February 2022